Mosquito Control Venice
Venice, Fl. is known as the "Shark Tooth Capital of the World." Most any trip to area beaches and you can find shark tooth hunters with short handled baskets searching to add to their shark tooth collection. If shark tooth hunting isn't for you, there are plenty of beautiful beach areas to relax at and the old Florida scenery of the Myakka River to enjoy. After a day of enjoying the wat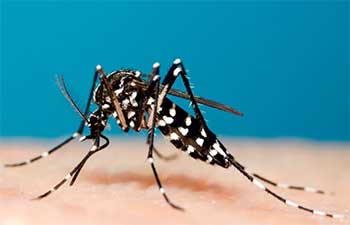 ers of Venice, you can continue to relax in the evening at the quaint downtown shopping area.
A beautiful city and great tropical weather are reasons visitors and locals alike provide for enjoying Venice. Like any wet, warm and tropical environment the Venice area is the perfect environment for breeding mosquitoes, no-see-ums, and other biting pests. Today especially, we all need to take more precautions against mosquito-borne illnesses like Zika Virus, Chikungunya Fever and other diseases carried and transmitted by mosquito bites.
What You Can Do To Help Venice Mosquito Control

Not only are mosquitoes a nuisance we all know they also carry harmful diseases for pets, livestock & our families. But what can you do to help reduce the mosquito population at your home or business? The Florida Department of Health offers they easy tips.
Drain standing water in pots, gutters, fountains, trash cans and more
Keep swimming pools properly balanced
Cover your skin with clothing
Use EPA-approved mosquito repellent
Keep doors closed, cover windows with screens to keep mosquitoes out
Our Mosquito Control Venice System 
Trying to find a balance of enjoying everything living in Venice has to offer without being attacked by mosquitoes and no-see-ums is a challenge. At Mister Mosquitoes we have an affordable naturally organic mosquito control system that eliminates mosquitoes, no-see-ums, ticks, fleas, spiders, ants and over 100 other biting pests.
Our Mosquito Control Venice Features:
Safe for Kids, Pets & Plants
100% Automatic Digital Timers – Set It & Forget It.
Easily Blends into Your Landscape
Lasting Protection that won't wash off.
Kills Mosquitos, No-See-Ums & Over 100 Other Biting Pests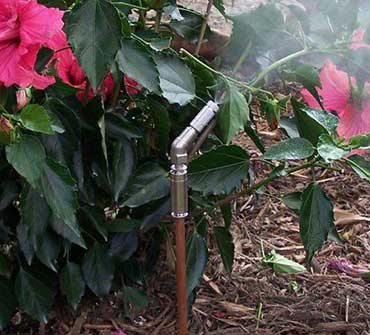 With Mister Mosquitoes MistAway Gen III automated misting system, we can help protect your property and your family from the attack
of mosquitoes, no-see-ums, and other biting pests. Our misting systems are timed to dispense planned doses of an all-natural insecticide around your entire property, essentially creating a shield around your home or business. With 2 or 3 automated sprays per day, you will kill any mosquitoes that come your way without lifting a finger.
Contact Us For Your Venice Mosquito Control Needs
Don't let pesky mosquitoes, no-see-ums, and other biting pests prevent you from enjoying everything being outdoors in Venice has to offer. "Isn't it time for your family or business to take back the great outdoors"? For more about Venice mosquito control options at your home or business complete our online request form or for the fastest response call us today.